Bernina 350 Patchwork Edition Sewing and Quilting Machine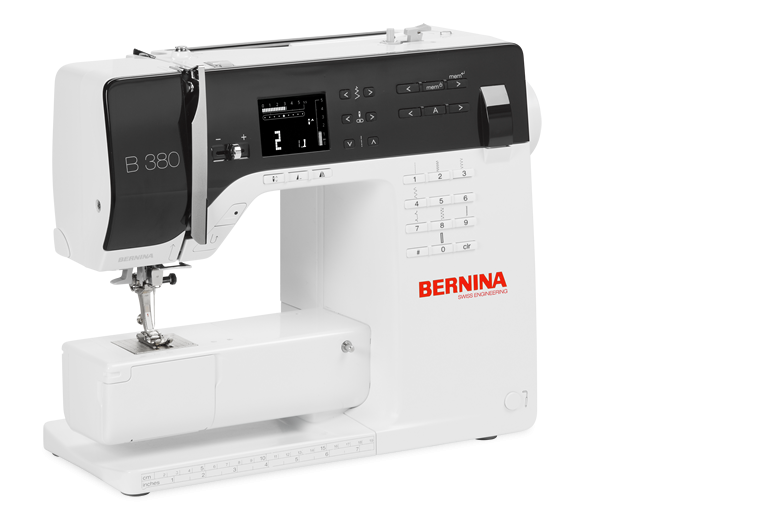 (In Store Only Machine ~ Please call for more info)

Superior design and features in a quilter's package.

Whether stitching clothing or home décor items, quilting or simply mending, the BERNINA 350PE gives you the freedom to explore a wealth of creative techniques.

FEATURES

Modern LCD Display: The illuminated high-contrast display provides information and settings at a glance: the selected stitch, stitch length and width, needle stop (up/down) and the recommended presser foot are clearly displayed on screen.

Threader: Instant threading success.

Stitch Length / Stitch Width: Simply press the keys to change the basic settings. All settings are clearly displayed on the screen.

Direct Stitch Selection: Keep the most common utility stitches and functions right at your fingertips—quick and practical.

Automatic Buttonhole: Beautiful, repeated buttonholes with the push of a button!

Quick Reverse Button: Temporary or permanent sewing in reverse is now fast and easy.

Start / Stop Button: An alternative to the traditional foot control, ideal for those with special needs or those who simply want options.

Speed Control: Simple and intuitive! Adjust your speed from slow for precision work to fast for more general sewing or anywhere in between.

Thread Tension: Upper tension easily adjusts for specialty threads or techniques.

Thread Cutter: Save time when threading, winding bobbins and at the end of seams. Have more time to sew!

LED Sewing Light: The extra-bright LED light provides optimum illumination of your work area.

FHS Functionality: The time-saving Free Hand System raises and lowers the presser foot for hands-free convenience.

Extension Table: Simple and smart, the extension table makes sewing easier by providing the added comfort and convenience of added sewing space.